"Bohemian Rhapsody" este cea mai ascultata piesa rock a tuturor timpurilor
"Bohemian Rhapsody", legendara piesa a formatiei Queen, a devenit cea mai ascultata piesa rock a secolului al 20-lea, cu peste 1,6 miliarde de stream-uri globale.
Initiativa Universal Music Group este cea care a generat acest fulminant succes, prin promovarea coloanei sonore a filmului "Bohemian Rhapsody" pe toate platformele digitale si prin lansarea unor programe experimentale, cu scopul de a aduce in atentia publicului muzica formatiei Queen, la mai bine de 40 de ani de cand acest material a fost inregistrat initial.
In acest fel, "Bohemian Rhapsody",una dintre cele mai cunoscute piese semnate Queen, lansata in 1975 si extrasa depe albumul "A Night At The Opera", a ajuns acum sa atinga performanta de a fi ascultata de peste 1,6 miliarde de ori pe principalele platforme de streaming.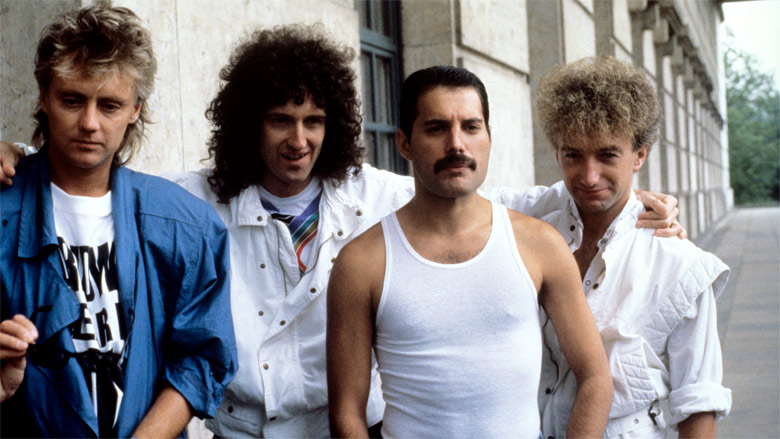 Imaginea piesei "Bohemian Rhapsody"este de foarte multe ori asociata cu cea a uneia dintre cele mai importante cantece scrise vreodata. In 2004, piesa a fost introdusa in Grammy Hall of Fame, iar performanta vocala a lui Freddie Mercury e recunoscuta de catre cititorii revistei Rolling Stone drept cea mai buna din istoria muzicii rock.
"Bohemian Rhapsody este una dintre cele mai frumoase piese scrise vreodata de catreuna dintre cele mai mari formatii din lume. Suntem mandri sa reprezentam Queen siincantati sa vedem cum piesa are puterea de a inspira noile generatii de fani,chiar si la patru decenii dupa lansarea sa. Felicitarile mele trupei Queen si lui JimBeach (managerul Queen) pentru reusita incredibila, ce va sta acum drept testament altrupei Queen." – Sir Lucian Grainge,director si CEO al Universal Music.
Piesa "Bohemian Rhapsody"a fost lansata ca single pe 31 octombrie 1975 si a reprezentat primul materialsemnat Queencare a ajuns in Top 10 in Statele Unite, pe cand in Marea Britanie a stat pe prima pozitie timp de noua saptamani, un record la acele vremuri.